POPIA
Start your POPIA compliance journey with us so we can help you comply with data privacy, keeping you and your clients safe.
With POPIA now an official requirement there are questions you should be asking. The biggest one is:

We can help you implement and transition your company to be compliant with POPIA. We follow the ISO27001 standard which will help improve productivity abd gather information to help assess your current business requirements.

As of the 1st of July 2021, POPIA needs to be implemented accross your business. Meaning time is running out in order to become compliant.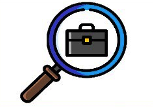 With over 25 years of industry experiencce, leave it to Galix to get you on the right track. We know where and how to get you back in line and on track.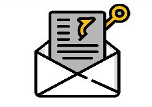 Let us help make sure all Personal Information you may contain is safe. Our POPIA assessment can help you identify shortfalls in your policies and procedures and assist in understanding where information may be at risk.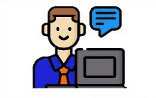 With our POPIA team we offer step by step guidance in getting you legally compliant and identifying your company's security strengths and weaknesses. This gives you more time to focus on what's important to you, growing your business knowing you are in safe hands.
Start your POPIA compliance journey with us so we can help you comply with data privacy, keeping you and your clients' data safe. For more information on what we can do for you, follow this link to view the white paper
Get In Touch With One Of Our Specialists